The shortest way to your destination
WebBSC shows you the direct way to cost reduction and increased profits.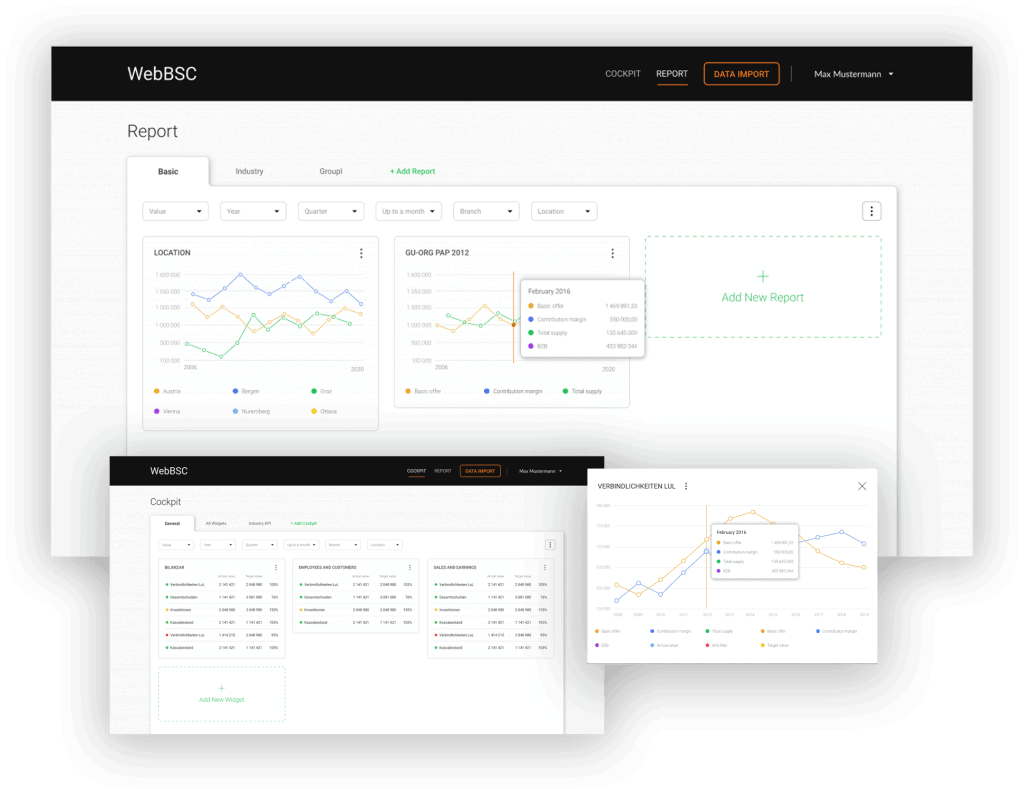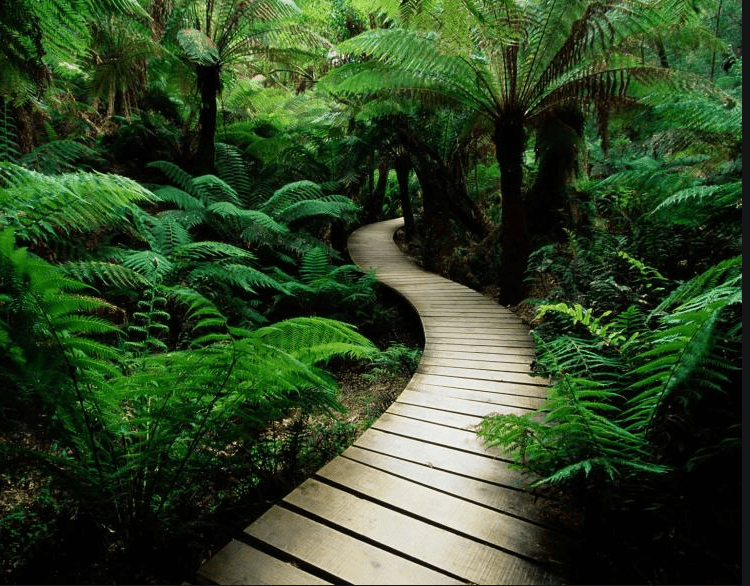 A study by the Max Planck Institute for Biological Cybernetics in Tübingen has shown that people who are supposed to walk through a forest tend to walk in circles. In circles of up to 20 metres in diameter! These people think they are walking straight, but without any landmarks to guide them, this is hardly possible for anyone.
The same is true for entrepreneurs. Without clues, you are inclined not to reach your goal. WebBSC analyses your data and shows you clearly what works and what you need to work on.
Web Business Scorecard (WebBSC) gives a clear picture of the latest development of your company based on existing data from your business systems. From your raw business data we generate valuable metrics. These metrics are designed to give you multiple perspectives on your business to see potential areas of improvement.
Corporate controlling from the PC in the office, from the tablet or from the smartphone. The solution is based on the concept of the Balanced Scorecard and provides you with meaningful key figures for a daily updated overview of the status of your company.
The WebBSC provides me with up-to-date comparative overviews of sales, costs, contribution margins, goods and service revenues in a comprehensible manner in overviews and graphics. Thus I always have a sound basis for my business decisions
With the WebBSC we know at the touch of a button about the most important parameters, success factors and failure rates. This enables us to react quickly and specifically to new developments.
We call it the transparent use of goods in the catering industry, because the WebBSC enables us to present our expense and income situation in an easily manageable way.