Um zu starten, können Sie ganz einfach Ihre Daten über Excel oder über Ihre Buchhaltungsoftware in die WebBSC importieren.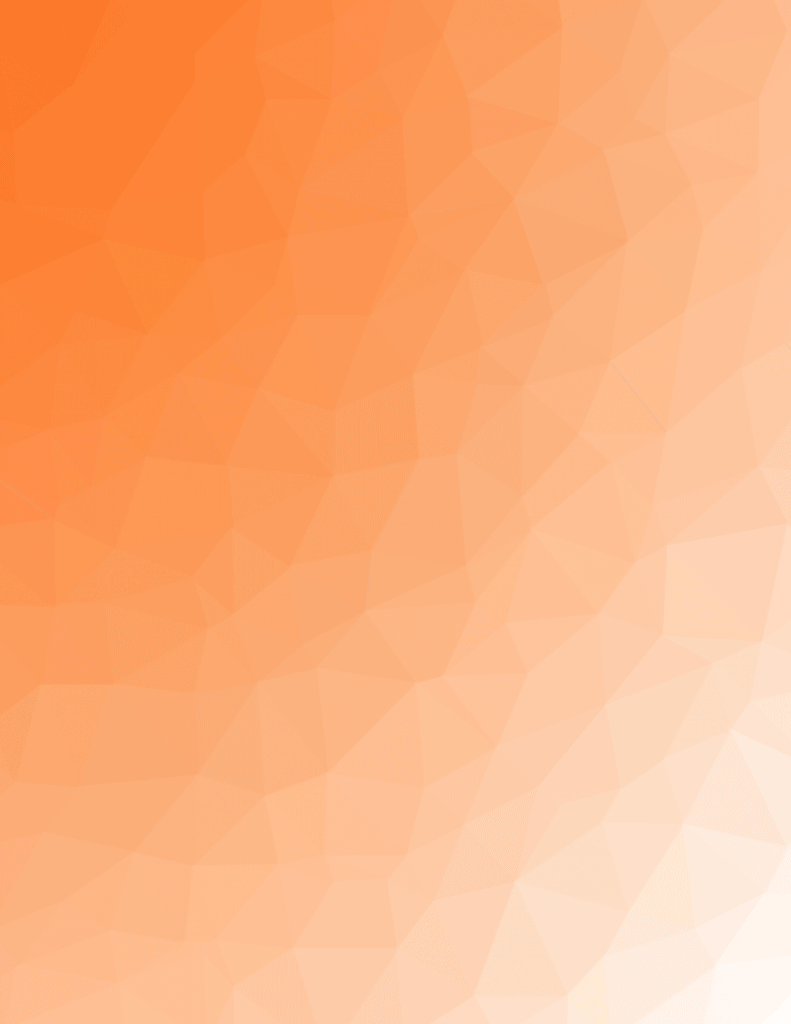 Geeignet für KMUs in allen Branchen
Our customers include companies from the following industries
HVAC Heating-Ventilation-Air Conditioning-Sanitary Services
We will send your login information by e-mail
Transparency with Balanced Scorecards
Das ganzheitliche Managementkonzept der Balanced Scorecard (BSC) unterstützt die Entwicklung einer an den Stärken orientierten Unternehmensstrategie. Es erlaubt zielorientiert, auf Basis ausgewählter Kennzahlen, die Unternehmensplanung zu steuern und die Unternehmensentwicklung übersichtlich im Auge zu behalten. Viele Management Informationssysteme für große Unternehmen arbeiten mit der Balanced Scorecard Methode. Auch die WebBSC orientiert sich an diesem bewährten Konzept.
The WebBSC enables rapid access to the latest development of the company's key figures from a PC in the office and on the road from a tablet or smartphone.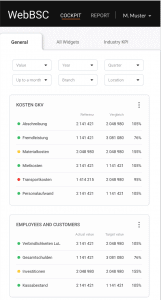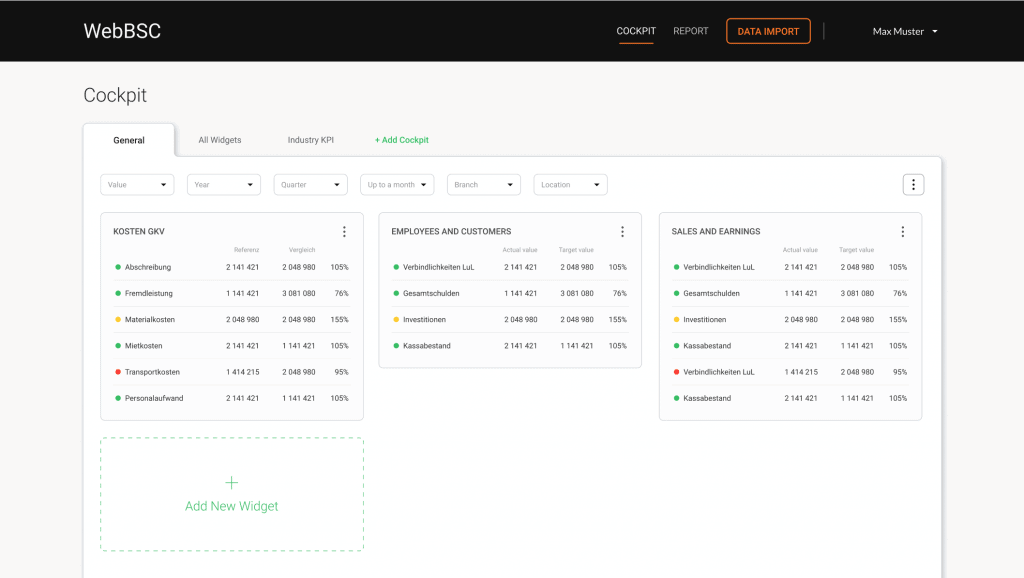 Basierend auf Ihren Anforderungen machen wir während der Installation des Systems spezifische Anpassungen am Cockpit und im Report-Modul für Ihr Unternehmen.
With the preconfigured data upload function you can regularly and easily perform data updates. Immediately after the data upload, the latest development of the key figures is available for you in the cockpit and in the reports of the WebBSC.